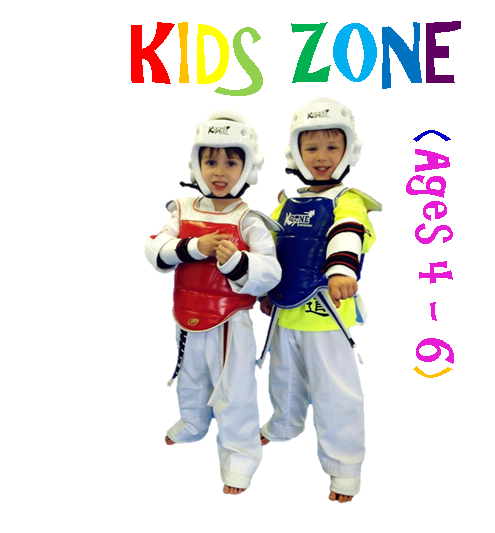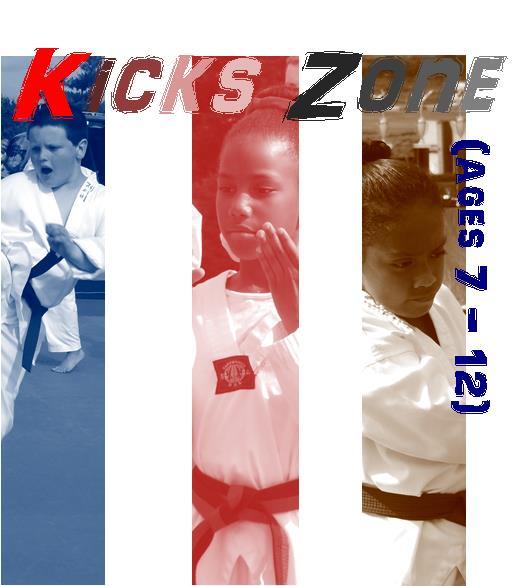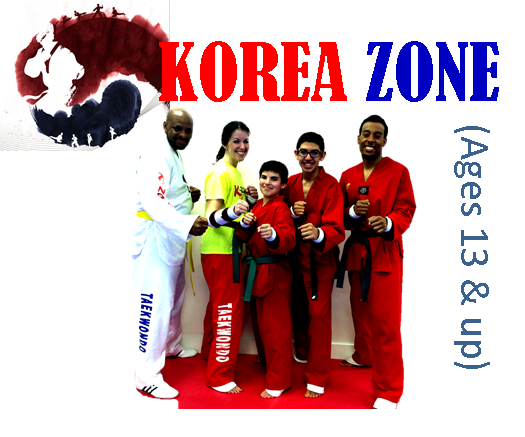 Our one of a kind Taekwondo lessons teaches children physical fitness, mental strenght, self confidence and self-esteem. Most importantly, children will have fun learning. We can guarantee that each and everyone will have a memorable Taekwondo lessons and learn life skills that will hep them succeed in life. Children will learn to control emotions and develop emotional intelligence. 
K-Zone is the only place in town that can provide fun, friendly, and motivation adult Taekwondo/Kickboxing classes. Recharge your body with positive energy. Flush the stress out from your system and stimulate your body and mind with Taekwondo. Sculpt your body that is sleek, firm, tone, and graceful. 
Age is just a number- it is now or never! 
*Ask about our Family Program: Family that kicks together sticks together!
Is this your first time doing Taekwondo?
We can offer you a special trial lesson!
Call 703-330-0700 to set up your appointment or submit an inquiry→ 
(and a staff will contact you.) 
Available trial lesson times...
Korea Zone (Ages 13yr & up)
Call 703-330-0700 if you wish to set up a different trial time.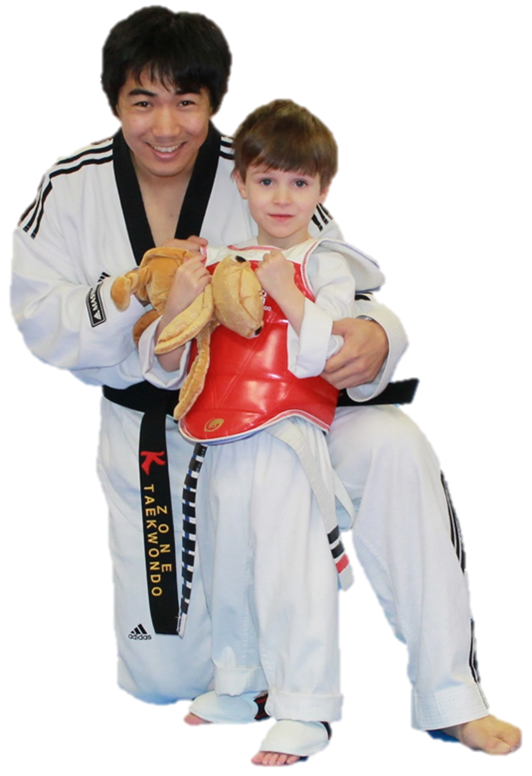 5 stars out of 5 
4/6/2013 
First to Review
The word 'wonderful" can't describe K-Zone Taekwondo! It is amazing!

Professional, organized and well structured, as well as supportive and nurturing - Master Kim and Ms. Mina make K-Zone a place kids can't wait to go back to. Everyone feels like they truly belong there. 

Master Kim is sensitive, patient, kind, funny, fun, yet firm when necessary. He is consistent in his teachings with all of the children and they are all his favorites.

I brought my son (3 years old, turning 4 then) here over 8 months ago. It is the best decision I could have made. K-Zone Tae Kwon Do and Master Kim have an incredible influence on him!
-From a wonderful & proud K-Zone parent (Yelp Review)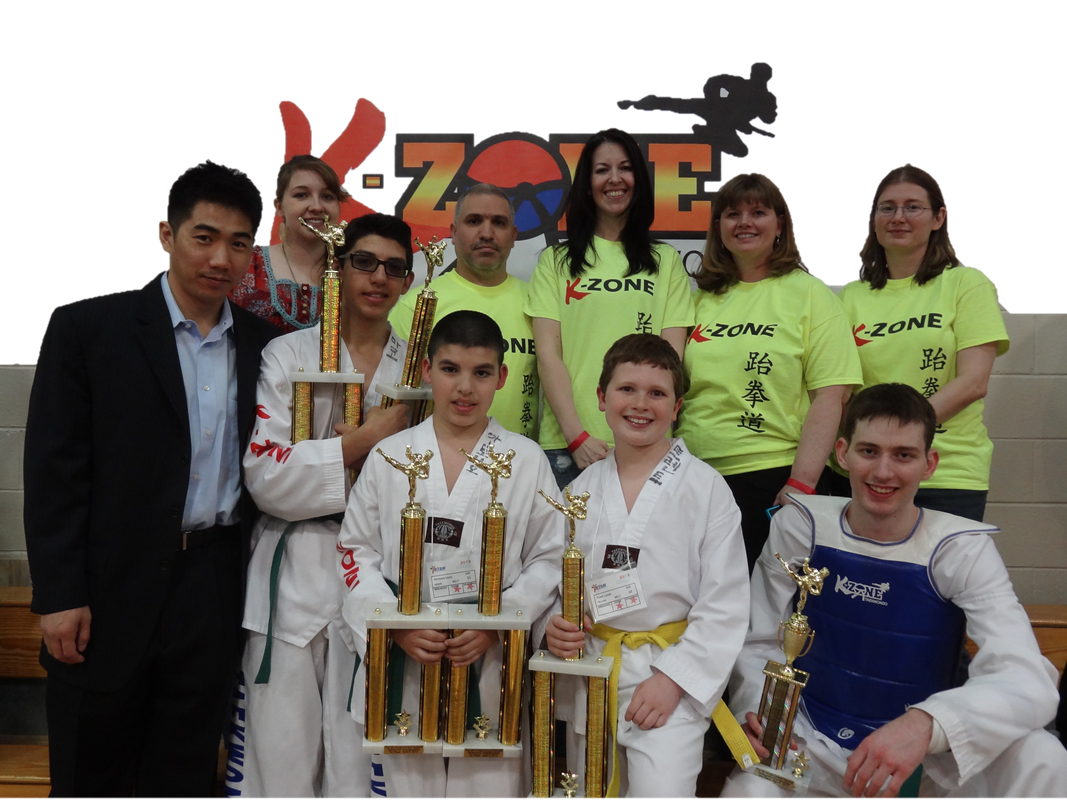 5 stars out of 5 
4/11/2013
WE LOVE K-ZONE!

K-Zone is a terrific place for the entire family to learn Taekwondo and get in shape!  Master Kim and Ms. Mina provide a welcoming and supportive environment and make everyone feel like family. 

They have an excellent training program with a variety of times and days for all belt levels to train. This flexibility has allowed my son to continue playing other sports while still being able to attend multiple classes each week.

Master Kim is an amazing instructor and is absolutely wonderful with the kids.  He provides outstanding training and his focus on discipline, respect and family helps strengthen their character as well as their physical well-being. 

I highly recommend K-Zone!
-From a wonderful & proud K-Zone Parent (Yelp review)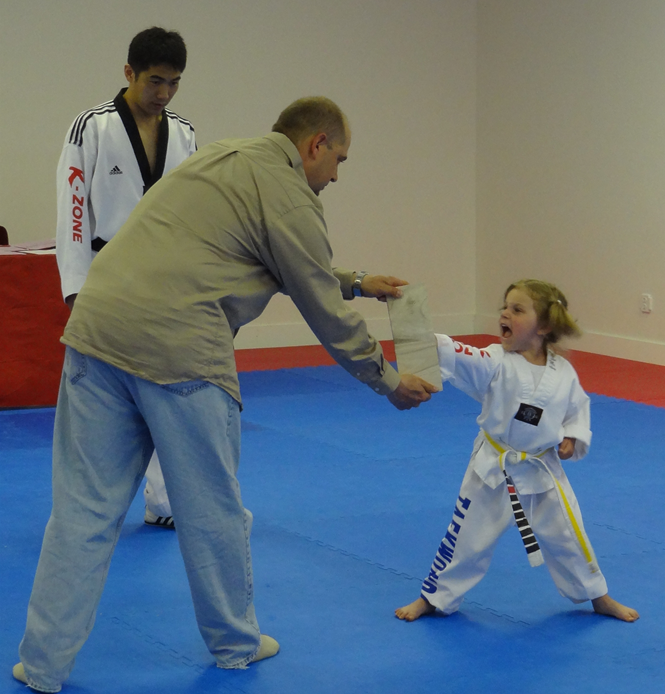 5 stars out of 5 
5/9/2013
K-zone has done wonders for my children. Exercise, focusing attention, respect, friendship... These are only a few of many great things they have worked on and developed with the help of Master Kim and Ms.Mina. 

Master Kim works so well with the children, both fun and disciplinary. Ms. Mina is also great and professional in the office administration and also with the kids.
-From a wonderful & proud K-Zone parent (Yelp review)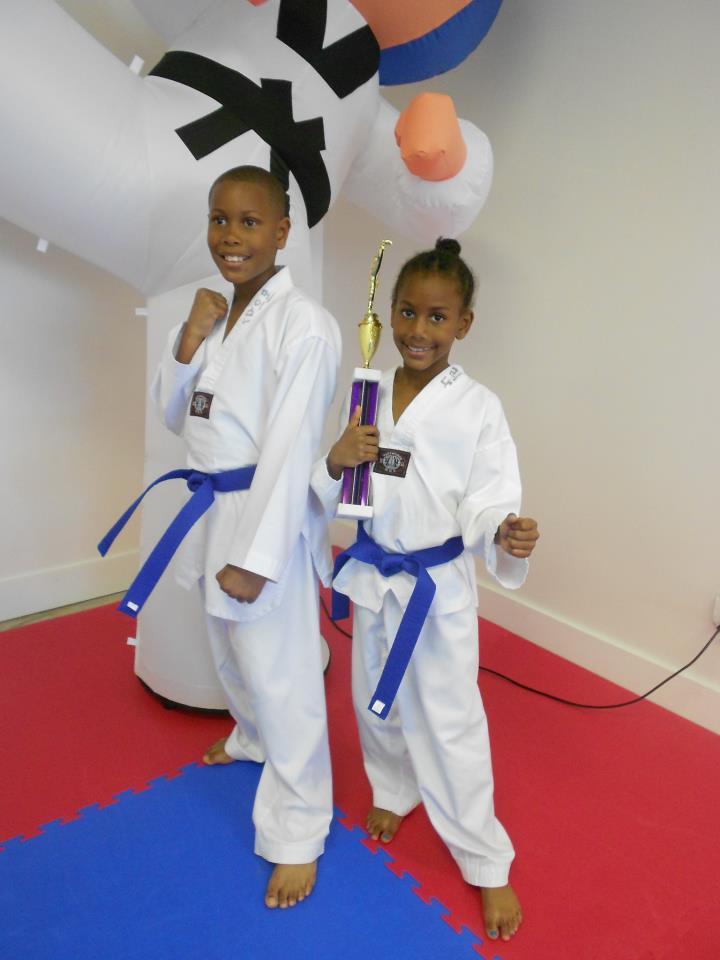 5 Stars out of 5
Learning Taekwondo at K-Zone has been a rewarding experience for my son and daughter. They have received personalized instruction from Master Kim that is patient, nurturing, firm, and fun. The kids take pride in their art. When people see them perform, the gasp in awe because they look like they have been doing taekwondo for years, when it's only been 9 months. I would highly recommend K-Zone to anyone seeking quality instruction/fitness for themselves or their kids.
-From a wonderful & proud K-Zone Parent (Yelp Review)
K-Zone and Master Kim have been very good for our 14-year-old son. Master Kim (in his early 30's, I'd suspect) is wonderful with kids through teens, teaching self-respect, respect of others -- especially parents -- discipline, and confidence. Of course, the students proceed through the belts as merited. The essential aspect of this place is Master Kim's rapport with children. They like him. They think he's funny while respecting him and wanted to succeed. It's fun, and it's hard work, physically and mentally.

I've seen a few kids start out goofing on it and being physically weak as well as inattentive. In a short time, they become stronger, more courageous, and serious, following the rituals (like bowing and shouting "yes, sir!") with great earnestness. It's a pleasure to see and a fine place. There are several adults and teens, too, and they work just as hard and are treated according to their maturity and skill, but one might expect that.

They have just started a kind of after-school program where they pick up the child at an area school and bring them to the studio to do homework or do some training. That's a very interesting idea, and I would trust them in that way.
-From a wonderful & proud K-Zone Parent (Yelp Review) ​